NEW SINGLE "I'LL DRINK TO THAT" MAKES IT TO TOUCHTUNES JUKEBOXES NATIONWIDE
COUNTRY RADIO STATIONS SLATED TO PUT NEW DRINKING ANTHEM IN ROTATION
Proudly displaying his Kingman Station t-shirt, Craig Hoosen from Touchtunes doing some grilling in celebration of the new Robert Kramer single "I'll Drink To That" now available on Touchtunes jukeboxes across the US
ROBERT KRAMER KINGMAN STATION "ROUTE 66 TOUR" TO BEGIN IN WOODRIDGE,ILLINOIS
ROCKABILLY HALL OF FAMER GARLIN HACKNEY SPECIAL GUEST FOR KINGMAN RTE 66 FESTIVAL CELEBRATION CONCERT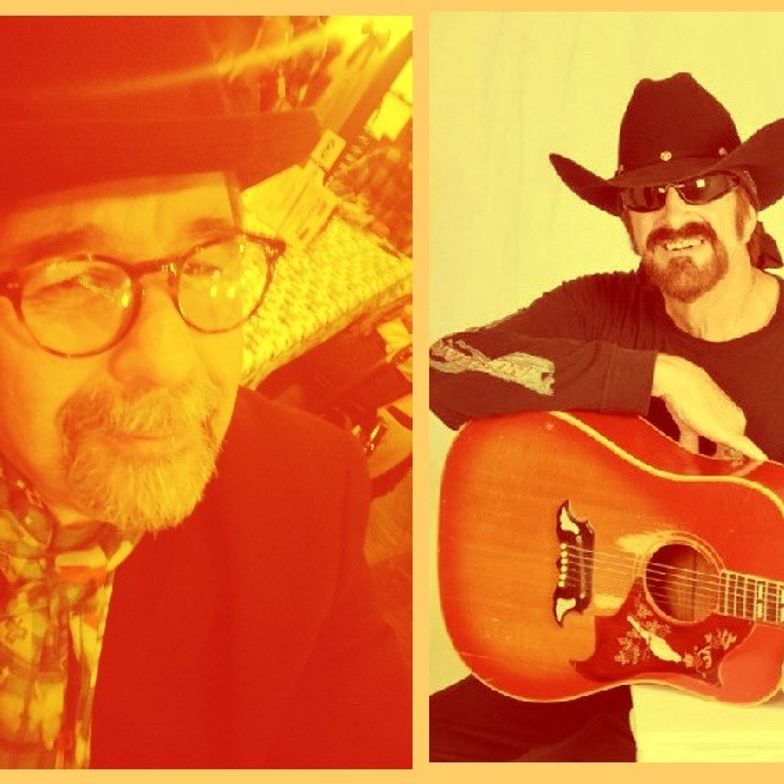 (SEPT. 5 ) ROBERT KRAMERS' "KINGMAN STATION ROUTE 66 TOUR WILL KICK OFF WITH AN OFFICIAL WORLDWIDE RELEASE OF "I'LL DRINK TO THAT" ON SEPT. 17TH.
TO BE RELEASED ON THE NEW TRAVELLIN' DERBY RECORDS LABEL, THE POPULAR DRINKING SONG WILL BE AVAILABLE ON ALL THE MAJOR DIGITAL DISTRIBUTION OUTLETS INCLUDING APPLE & SPOTIFY, AND ON THE TOUCHTUNES DIGITAL JUKEBOX SYSTEM COVERING THE U.S. & CANADA.
KRAMER WILL  KICK-OFF THE TOUR WITH A FEATURED SNEAK PREVIEW PERFORMANCE AT SHANAHANS FOOD & SPIRITS IN WOODRIDGE, ILLINOIS, WHERE THE SONG FIRST GAINED ITS' POPULARITY.
FROM THERE, RK WILL RE-TRACE HIS ORIGINAL TRIP TO KINGMAN, ARIZONA & TAKE THE AMTRAK SOUTHWEST CHIEF ALONG THE ICONIC ROUTE 66 TRAIL, WHICH ORIGINALLY INSPIRED MANY OF THE CLASSIC TRACKS ON THE KINGMAN STATION ALBUM.
SCHEDULED TO APPEAR AT THE ROUTE 66 FEST IN KINGMAN ARIZONA ON FRIDAY, OCT.14th, ROBERT WILL BE JOINED BY SPECIAL GUEST & ROCKABILLY HALL OF FAME LEGEND, GARLIN HACKNEY, A KINGMAN NATIVE.
CLICK BELOW TO FIND OUT MORE ABOUT THE ANNUAL KINGMAN ARIZONA ROUTE 66 FEST!